1/350 Kriegsmarine Flak Mountings
Photo etch set by White Ensign models
New from White Ensign Models is this Medium and Light anti-aircraft set. This set addresses one of the weaknesses of the Tamiya Bismarck and Tirpitz kits. The plastic parts in that kit are thick and over scale. If you plan on adding photo etch to dress up that kit, you will definitely want to take a good look at this set.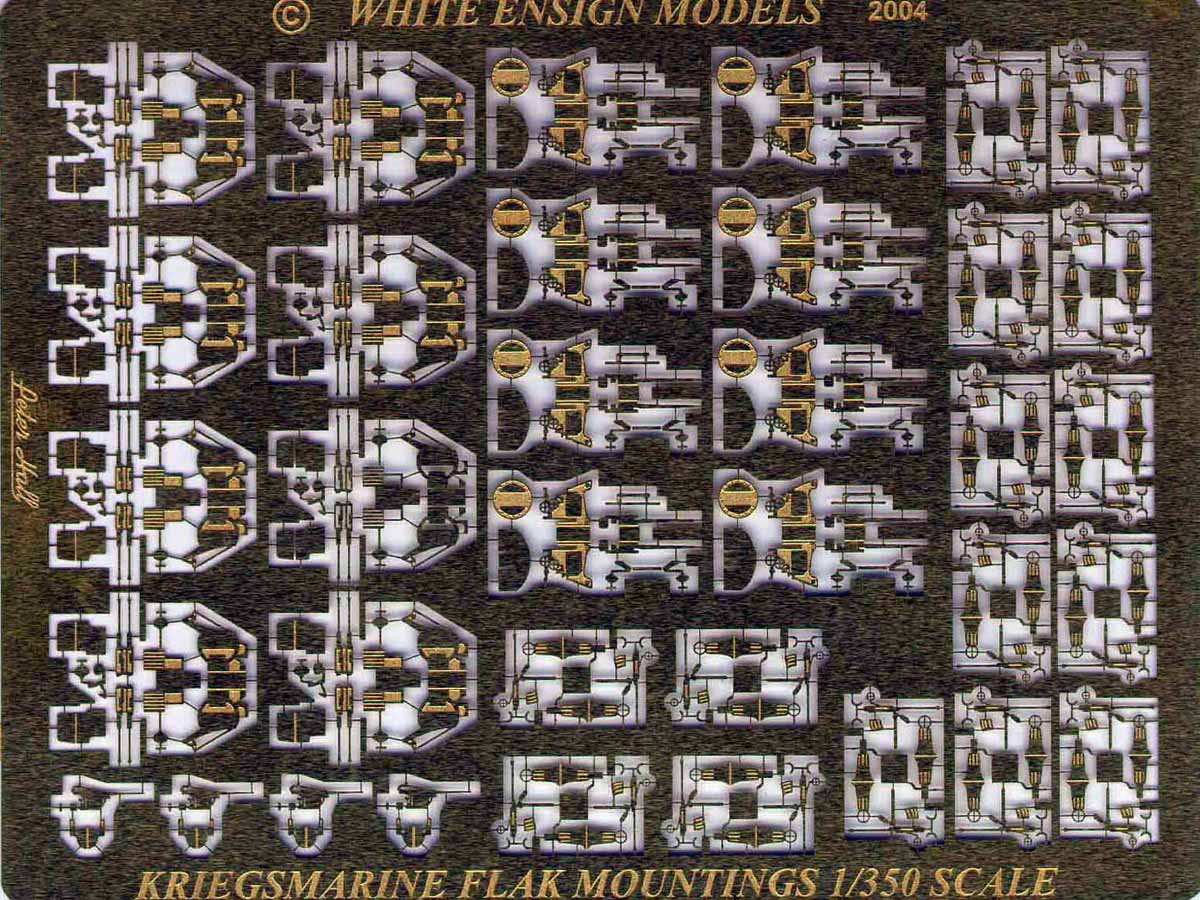 Click to enlarge images
The fret includes some nice relief etching for a 3D appearance. The various gun mounts are finely etched and should fold up into some really nice parts. The single mounts include gun sights and I like the way the 2cm Flak C30 pedestal folds up to give a thicker appearance.
Close ups of the fret details
This set contains the following guns:

2cm Flakveirling C38
2cm Flak C38 Single Infantry Mount
2cm Flak C30 Single Mount
3.7cm Doppelflak C30
Three of the guns are replacements for the plastic kit parts, the fourth is an additional mount that was carried by the Bismarck in May 1941.
The instructions are one page front and back with general instructions on the front and assembly views on the back. These are not bad, but I would have liked to see some detail views of the actual weapons to help with the building process.
Conclusions: This is a nice little set for the detail nut. It will definitely add another level of realism to any 1/350 German ship. It is a great compliment to the White Ensign Bismarck Class Ultimate PE set. This set is priced at GBP 11.08.