The much anticipated 1/350 USS Helena has arrived. This kit is available right now at the 2004 IPMS Nationals at the Classic Warships table. I have taken a few images to give you an idea of what it is like. I will follow up with a full review when I get back home as I don't have the facilities to lay out all the parts here. So for now browse through the photo's and ask your questions on the message board and I will try to answer them.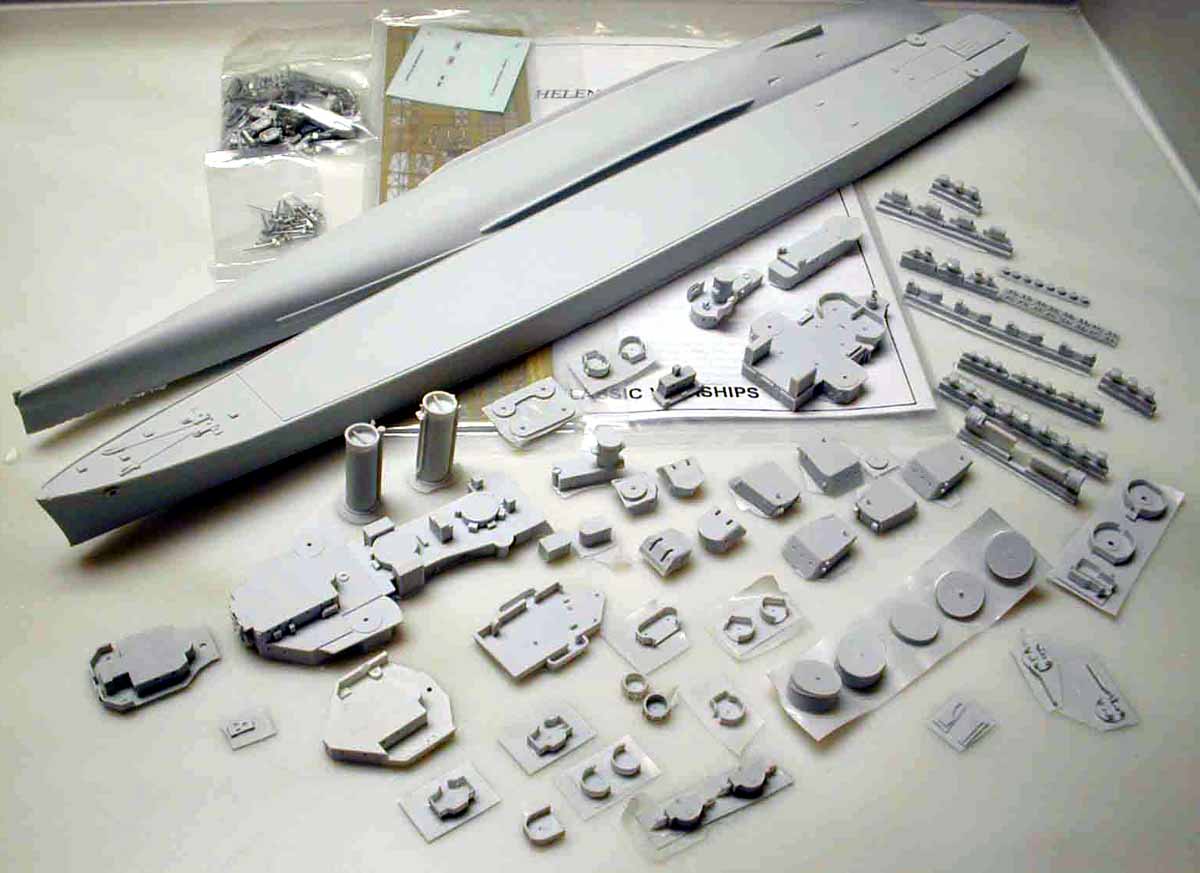 The hull is two piece, not perfectly flat but pretty good for a resin hull of this size. The hull is very plain in the middle with the little details being provided separately. This may be more work for the modeler to attach but you will not have to worry about replacing poorly formed cast on parts.

Superstructure parts are very well detailed. My only complaint here is the over-pour on the bottom of some parts.
Nice funnel castings

Main guns are nicely cast. Don't let the simplistic appearance of the turret face fool you, those holes are for the cast metal gun barrels with blast bags. This final appearance will be much better. Most of these parts are cast on a thin resin wafer. The 5" gun turrets are well cast with a small casting gate on the rear of the housing where is will be easy to remove. Catapult bases, boat crane kingposts, and gun directors are nice. The gun tubs are well done.
Cast metal parts are pretty nice looking.
Instructions, photo etch and decals are provided.
This looks like a kit with a lot of potential. You can do a 1942-43 Helena with this kit. Everything you need is included. You can get one right now from the Classic Warships table of after the show this kit is available exclusively from Pacific Front Hobbies.