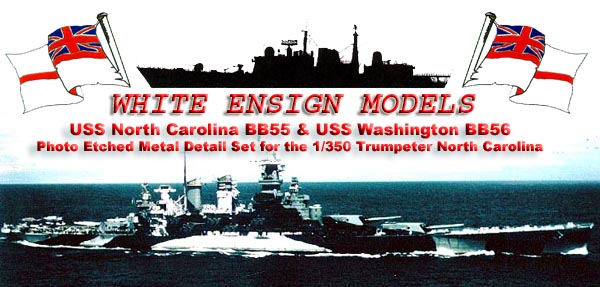 If your building the new Trumpeter 1/350 USS North Carolina you need to take a look at this set designed specifically for it. It include photo etched replacements for those over scale plastic parts, while nice for plastic, just can't compare with photo etch. This set includes two frets with plenty of parts to super detail your ship.
FRET 1
Fret 1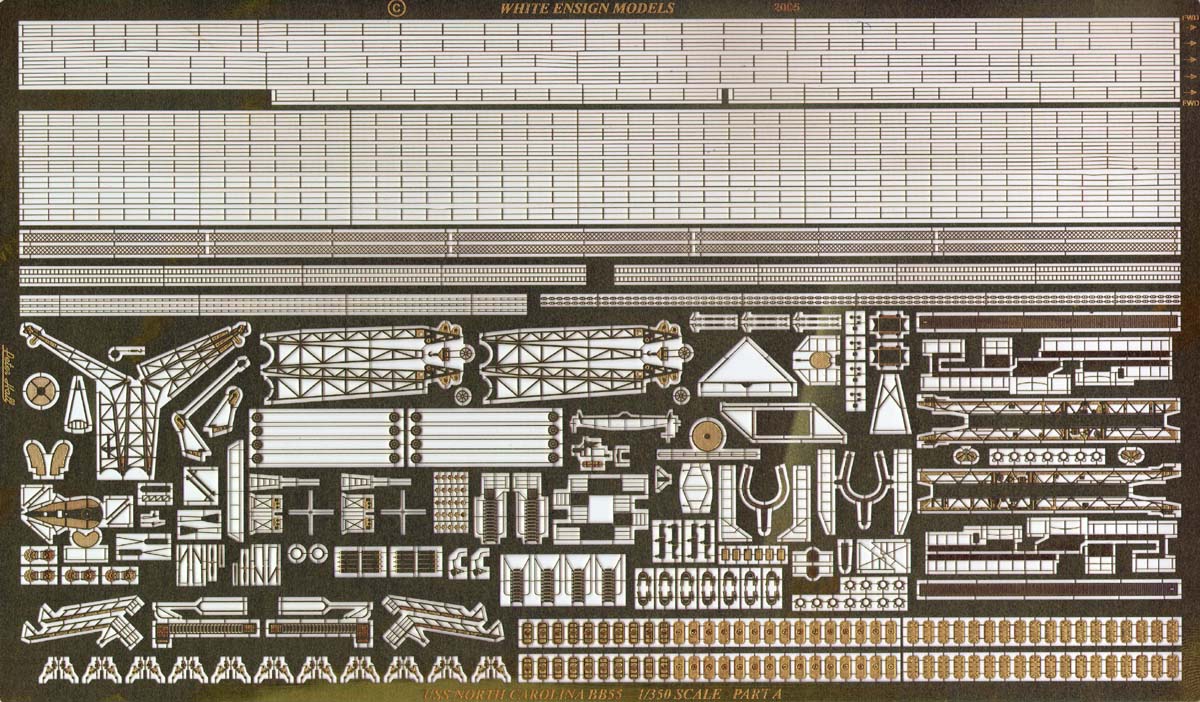 Click to enlarge images

The first fret includes the basic parts such as railings cranes, and catapults. The railings are two and three bar with various stantion spacing. Netting is also included to attach to the lower railings. The ships boats cranes, and aircraft cranes include block and tackle details and rigging. The real jewels in this set are the various platforms with their etched mesh patterns. The catapults are finely detailed and when completed will really stand out. A variety of hatches and doors are included to add to the superstructure. Mk 51 director sights are include to mount onto the plastic bases, a perfect combination.
Close ups of the fret details
FRET 2
The second fret is mainly the fire control and search radar's. It also includes plenty of floater net baskets with really nice relief etched mesh.
Fret 2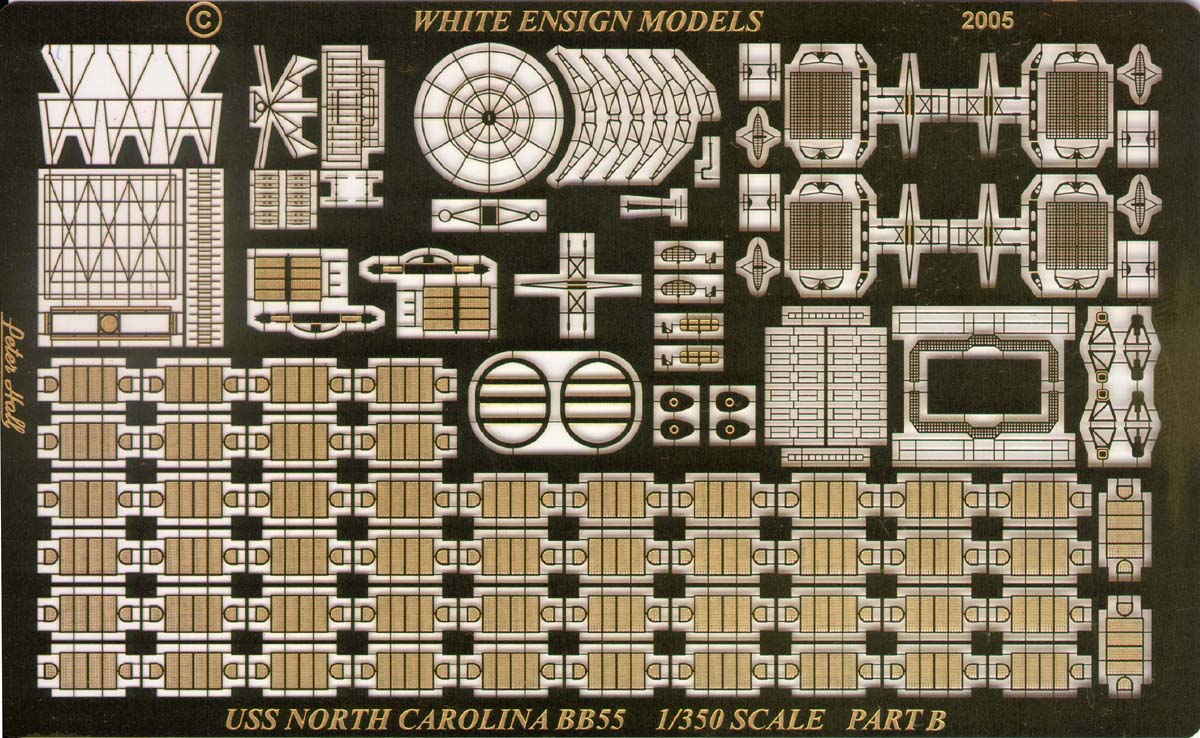 Close ups of the fret details

There are a variety of radar's including CXAM-1, SC2, SK2, and the various fire control radar's and antennas. Each of these are extremely intricate with many finely etched parts making up the overall assembly. There are funnel cap grills and walkways for the Mk 8 fire control radar's. The Mk4/Mk12 fire control radar includes separate sides, mesh, frame, and mounting yoke. You can add the later Mk22 height finding radar with IFF antennas. Mk 3, Mk 8, and Mk 13 radar's are included to mount on the main gun director depending on what year you are modeling.
The instructions are very extensive 7 pages of well detailed drawings and assembly guides. They are very well written and illustrated and leave little doubt about how the brass is folded up and where it goes. Each subassembly is well illustrated and leave little doubt about where everything fits.
Conclusions: This is an excellent photo etch set up to the usual quality that WEM has been putting out lately. The etching is extremely fine and most of the parts that the typical modeler would want are included. 20 mm and 40 mm gun details are not provides in this set and are available separately. You can buy this set directly from WEM for £34.00 or wherever fine Ship Accessories are sold.