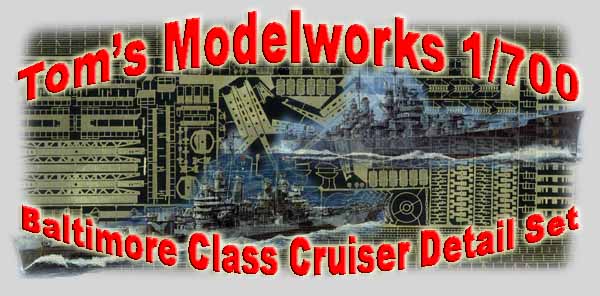 by Timothy Dike
The new Trumpeter and Pit-Road Baltimore and Pittsburgh offer the modeler with an inexpensive alternative to the pricey Waveline kit. Likewise this new set from Tom's Modelworks also offers an inexpensive upgrade that will really enhance your kit. This set is not relief etched, but every possible detail that you can imagine is included.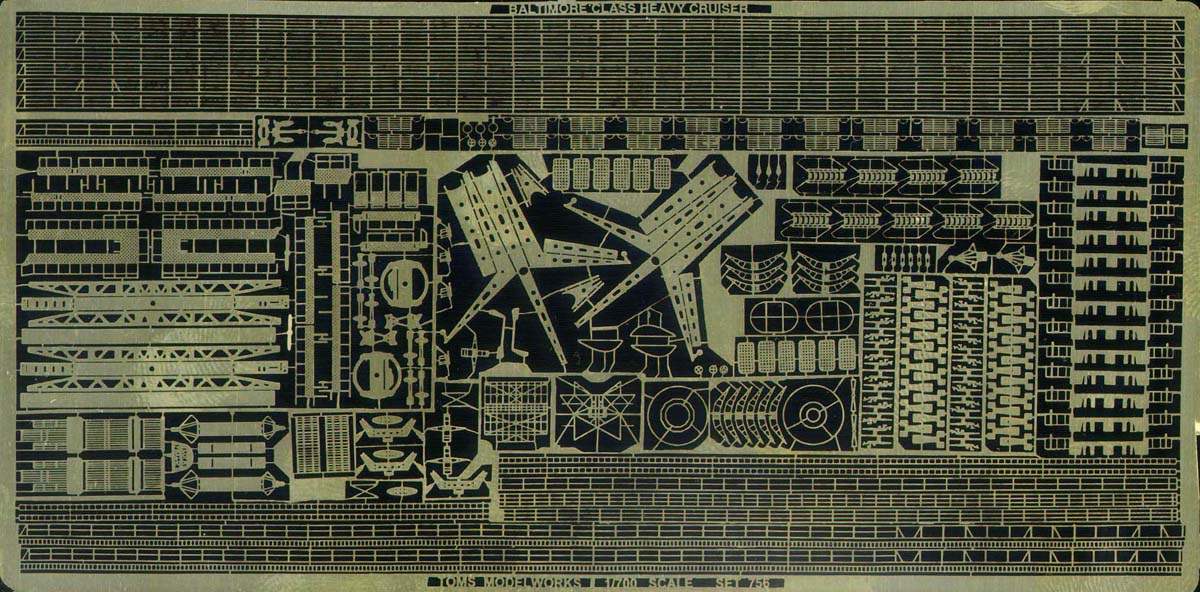 Click to enlarge images
The set features:
Several kinds of railings.
Vertical and inclined ladders.
Float plane cranes (two needed for Baltimore).
Aircraft catapults.
20 mm guns.
40 mm gun details.
SK and SK-2 radar assemblies.
Mk-8 radar assemblies.
Mk-12 and 22 radar.
TDY jammer antenna.
Floater net baskets.
Prop guards.
Anchors.
Boat rigging.
Funnel cap grills.
Close ups of some of the fret details.
The instructions are three pages and pretty basic. It would be nice to have some plan and elevation views showing parts locations.
Conclusions: This is set #756 priced at only $17.50. An affordable upgrade that has just about everything you will need to super detail your ship. Check this set and other sets for 1/700 ships on Tom's Modelworks website with secure online ordering.