If you are frequently upgrading your ship kits and find that most of them don't have the nicely detailed hatch covers as some nicer resin kits, then you will appreciate this set from Tom's Modelworks. It includes a variety of hatch covers from escape scuttles to 20 mm ready service locker covers. These are US Navy type hatches and are typical of those found on WW2 and later ships.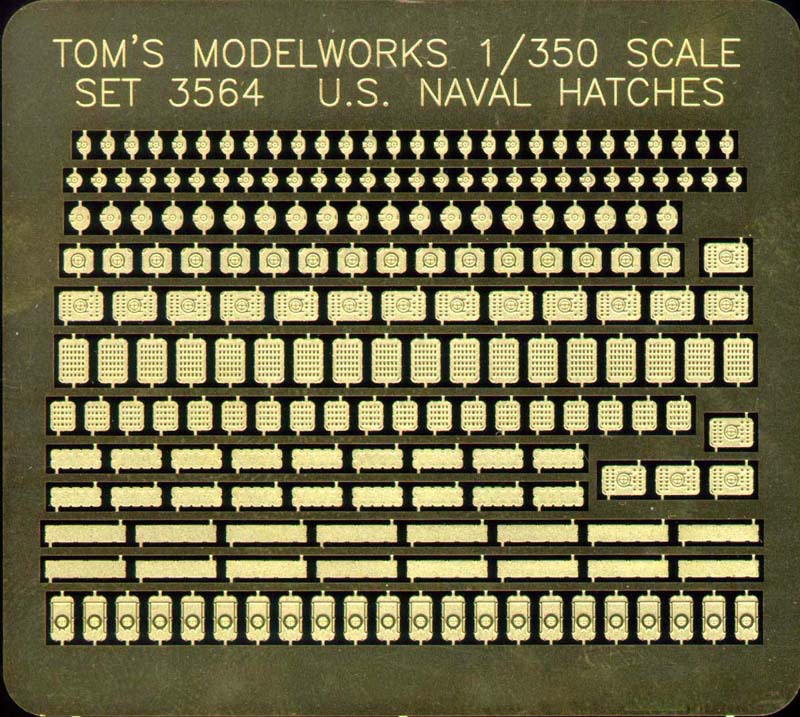 Close ups of the fret

The parts are relief etched with well defined details that make the surface detail stand out. There are eleven different types on this fret.

The instructions a single sheet with descriptions of the various hatches and covers in the set.

Conclusions:
This is set #3564 US Navy Hatch Covers with over two hundred covers for $12.50, making it a very great value for the superdetailer. Be sure to check out all of Tom's Modelworks ship detail sets on their online store.