Trumpeter has been on a roll lately with a flood of new 1/350 kit releases. Their new USS England brings us an important Buckley class destroyer escort to add to our fleets. Like their other kits, this one has some nice molding and detail. But even the best plastic kits can use a little attention to detail. This new set by Tom Harrison really has a lot of fine details that will work wonders on this kit.
The kit consists of two brass frets. The first fret measures 3" x 1-5/8" and included items such as the open grate platforms with underside bracing and vertical mast ladder with attached fighting lights. Also on this fret are some 3" gun details such as steering pedals and seat. There are also some alternate life raft supports and netting for the rafts.
Fret A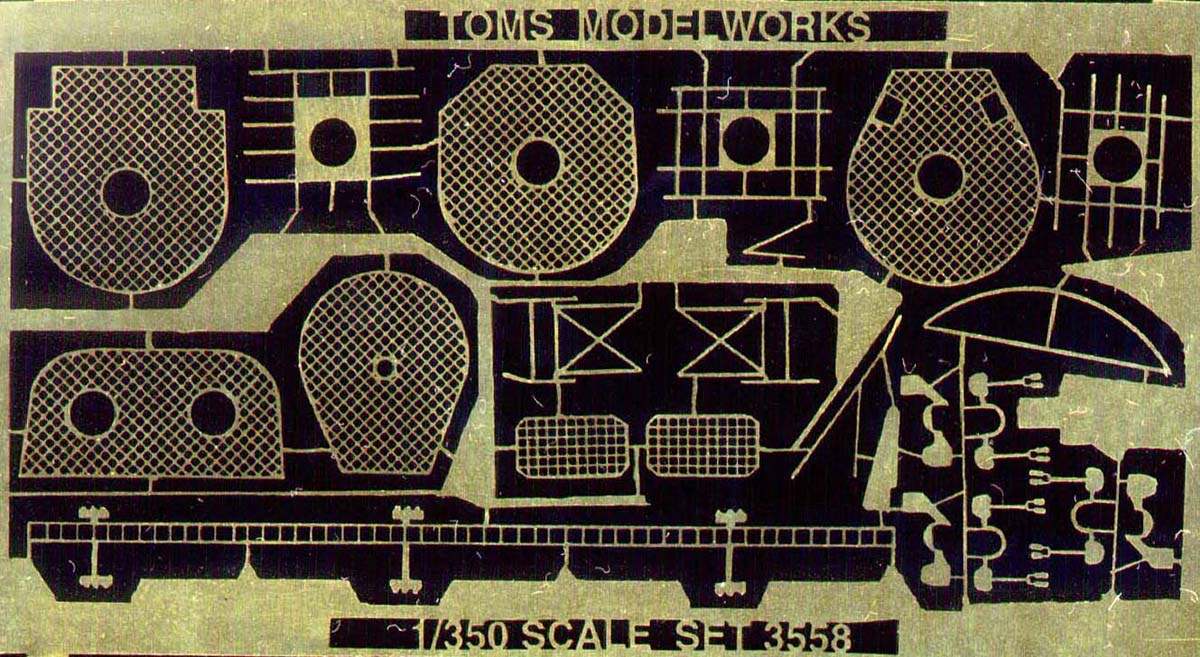 The second fret measures 5-3/4" x 3-3/4" and includes the other parts including such typical items as the railings and ladders. The railings are presented in 2 bar and 3 bar style. The modeler is presented with a choice of separate netting or railing with the netting already applied. Although it's a small detail, I really appreciate the Outriggers that are added for the funnels. These are a small detail that is often overlooked, but essential if you are planning on rigging your ship.

Fret B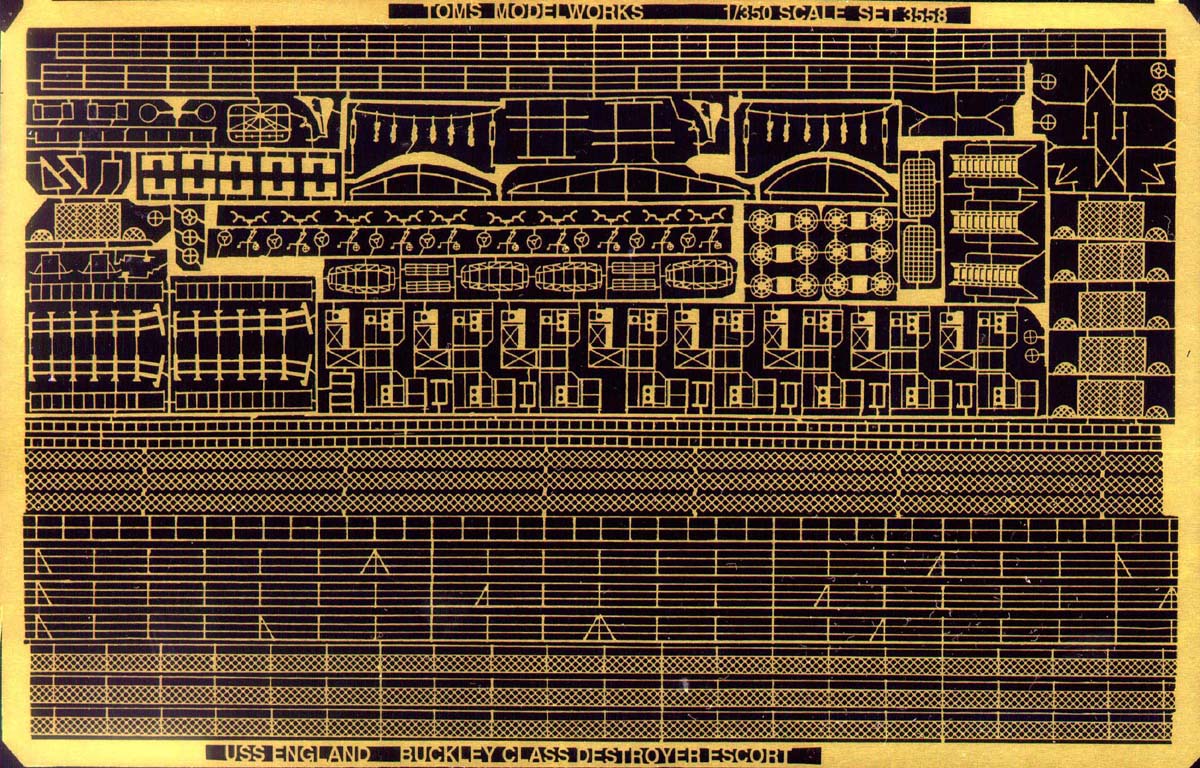 Close ups of the fret details

Other items on the fret:
SA radar
DF loop
Various small mast antennas
Outriggers for funnel sides
Depth charge roller racks for the stern
K-gun racks
20 mm gun details
Inclined ladders with posable steps
Flotation baskets
Deck reels
Boat details and rigging details
Various platforms and bracing supports
Stokes litters
The instructions are three pages with parts lists and some illustrations. These are adequate to build the kit, but could really benefit from having some additional assembly views. The third sheet includes some nice drawings showing the depth charge roller racks and k-gun racks and these are very well done. I just wish the other parts in the kit were so well documented.
Conclusions:
This is a handy little set with all the typical details the modeler will need to detail his Buckley class destroyer escort. Priced at $22.00 US it is very affordable. Click the logo to order online from Tom's Modelworks.