1/350 Liberty Ship set
by Tom's Modelworks
The new Trumpeter Liberty Ship is a welcome addition to the 1/350 world of ships. It is a really nice kit but is a little plain in the details. This set from Toms's Modelworks will really dress it up. Besides the basics such as railings and ladders, this set includes such items as block and tackle and rigging items and even potato bins. The set is custom tailored to fit the Jeremiah O'Brien and John Brown type of liberty ships.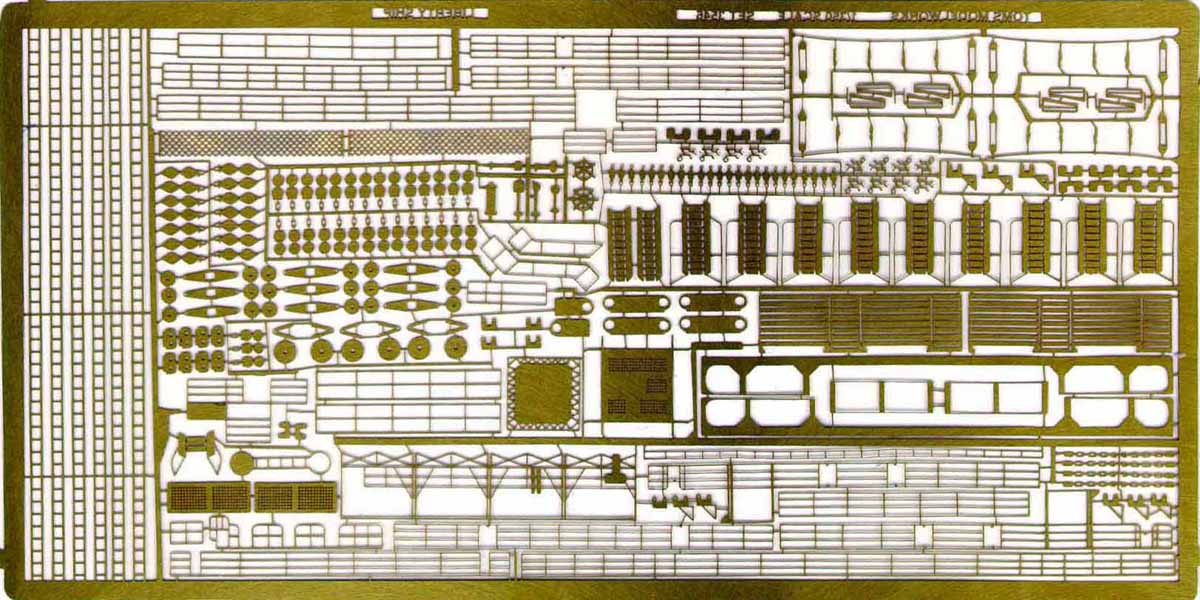 Click to enlarge images
The little details like the platforms and the fair weather bridge details are what really make this set. I like the way the life boat cables are etched. The inclinde ladders are typical of Tom's sets with steps that can be posed for a more realistic appearance.
Close ups of the fret details
The instructions are six pages, with three devoted to where the parts go in relationship to the kit parts. Really helpful is the drawing showing the rigging details. The other three are detail views that show close ups of some of the important parts of the ship. Some of the photo's are from Tom's companion Photo CD on the Liberty ships.
Conclusions: This set is just what is needed for the Trumpeter kit. It includes enough to make your ship stand out, but not so much as to overwhelm the average modeler. The set retails for only $20.00 US, a really nice price for all that is included. The only thing I would add would be AK and AKA specific details.