There are a number of detail sets on the market that spruce up the topsides of the many 1/400 ships on the market today. But if you build full hull ships you will notice one glaring inaccuracy, the plastic props. They rarely even resemble what a propeller is supposed to look like. Much of this is because the molding capabilities are limited when it comes to reproducing think parts that will survive the injection molding process.
This set includes a set of 3, 4, and 5 bladed props. All the modeler has to do is bend the blades into shape and attach them to the kit supplied shafts. Note I have lightly sanded the brass fret to get the set to show up on my scanner.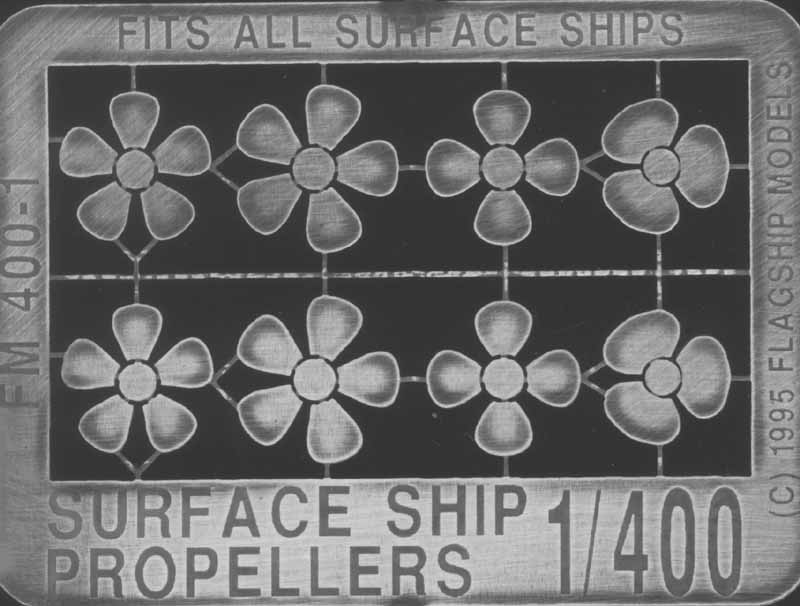 Note: image scanned in B&W to allow higher resolution without increasing file size.
Conclusions: This is set number FM 400-1 retailing for $10.00. While this set has been around for a while it still is a great addition to your modern sub fleet. Check out this and all the other photo etch sets on Flagships website.