US Navy Sailors Set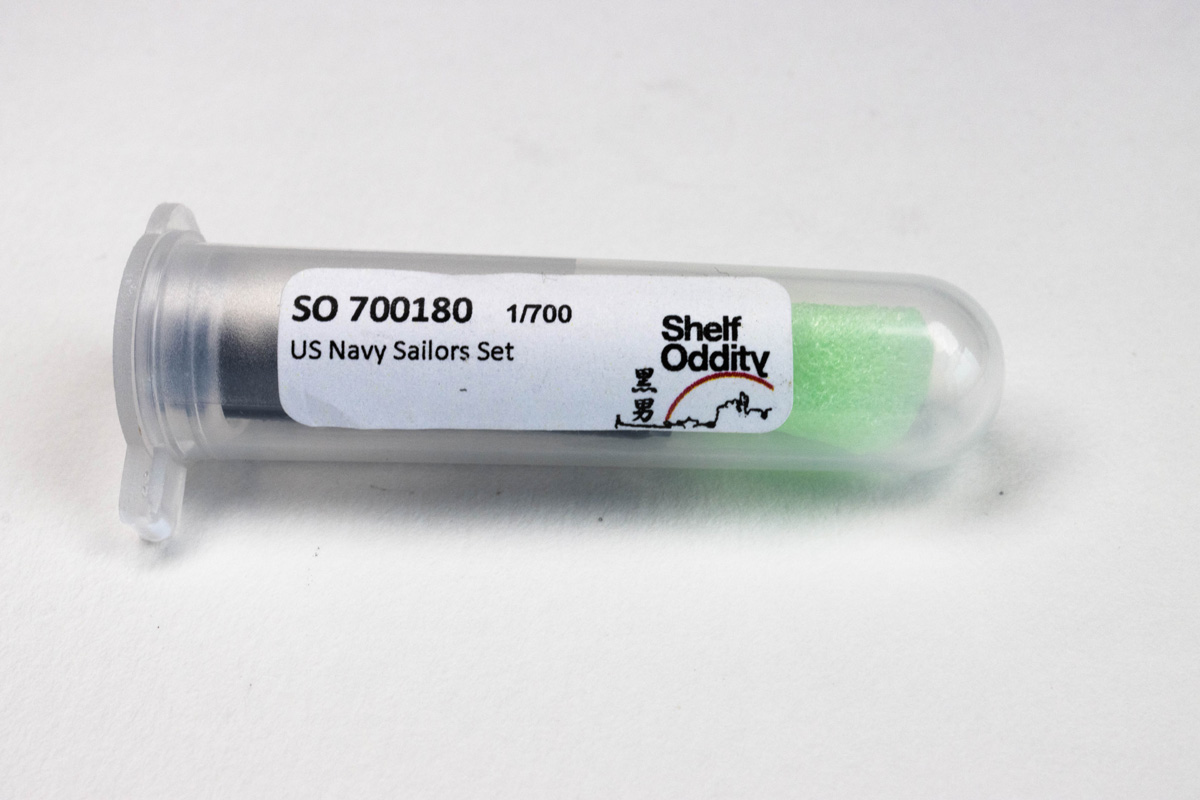 SO 700180
Shelf Oddity, 1/700 Scale, Printed Resin

Reviewed by Devin Poore, November 2021



With the continued rise of 3D liquid resin printing, smaller and more intricate model parts are hitting the market every day. When it comes to 1/700 scale ships, there's little that's smaller and more intricate than figures to crew those warships.
Shelf Oddity's figures come cleverly packaged in centrifuge/phlebotomy tubes, the printing raft held in place by a small bit of foam. Between this and the circular end-caps on the printing raft, the figures are held solidly in place and arrived with no damage at all. This set has 26 figures total. The first thing that I noticed is that the figures are in two rows. They are raised up off of the printing raft by supports, and the raft itself looks as if it will easily cut into two, meaning that you can access the figures in a single row, both front and back, without having to remove them from the raft first. This will help immensely with painting. A little poking and prodding at the supports and figures themselves shows that the resin has a good deal of flex to it, meaning the figures should cut free easily without breakage.
The figures are very well detailed for their size. One can easily make out their dixie cup hats, boots, some of them have rolled-up sleeves, and a few are wearing life jackets, making great additions for boat crews. Poses include figures standing, seated, carrying items, leaning, waving, etc. Overall the print quality is extremely sharp, I had to zoom-in on macro photos quite a bit to see any hint of print layer lines.
click images
to enlarge
These figures look fantastic, and I'm really happy with how they're presented. The single rows of figures will make painting and removal so much easier. I've used other printed figure sets in the past, and out of a sheet of 50, I was lucky to get a dozen that were usable after damaging them by cutting them out of jumbled clusters, brittle resin cracking, and other issues. The layout Shelf Oddity has chosen should result in a much higher success rate.
Thank you to Shelf Oddity for the review sample. The set retails for 6.50 Euros, which as of this writing is $7.59 U.S. You can buy this figure set, and their other accessories, directly from their website.
Highly Recommended.