Scale Model
Warships
by Tim Morgan

reviewed by Timothy Dike
Join Tim Morgan as he guides you through the fascinating world of model warships. This book covers the basics of ship modeling. There are chapters that focus on working with plans and doing research, specialist suppliers, and constructing the hull and superstructure. Tim covers working with different materials from wood to plastic and brass.
The book seems to be based on the UK point of view and many of the ships covered are British, but there is a nice sampling of US Navy and other Nations ships. The techniques covered here are mainly for large scale RC ships, but much of what is covered can be applied to smaller scale models.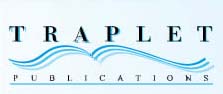 Conclusions:
This 120 page book is a nice addition to your how-to library. It is priced at £12.95/$24.95 + P&P and is available to order from Traplet Publications. You can also order it from Amazon.co.uk.