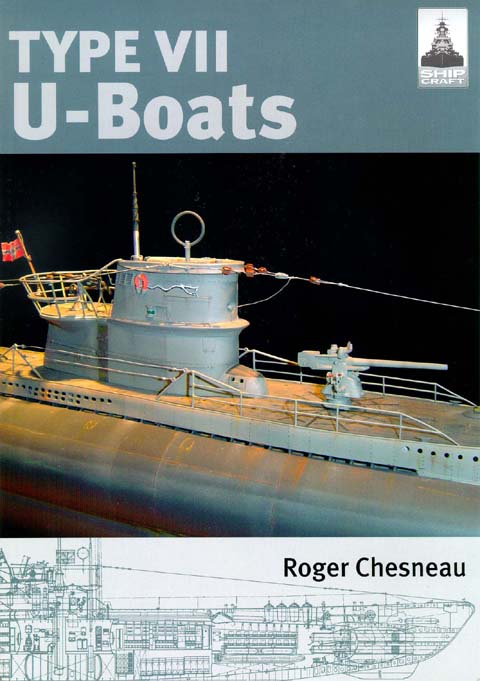 by Roger Chesneau
reviewed by Timothy Dike

Here's a look at Ship Craft #4 on German U Boats. This book everything from historical photos and plans to scale model reviews and some stunning buildups.

The photos include all kinds of detail photos showing these U-boats in action. Some of the photos even give some really nice interior views for those of you that wish to build a cutaway version. A section on the kits on the market shows what the modeler what's in the box of the typical Type 7 U boat kits.

A gallery sections features some nicely done scale models in various scales. Color profiles show the markings and there are even some nice plans with hull sections, and other details.

Conclusions:
A great book for anyone interested in any of the U-Boats. This book gives a good overview of what is out there and what you can do with it.

Shipcraft #4 U-Boat ISBN 1-86176-238-0 lists for $22.00 and is available in the US from Classic Warships. Check their website for more Ship Craft books.