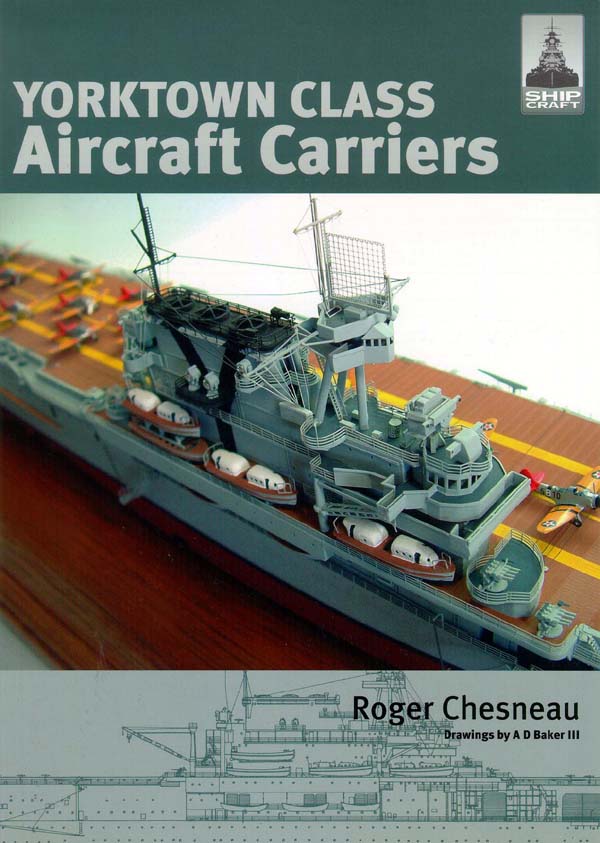 by Roger Chesneau
reviewed by Timothy Dike
Ship Craft #3 is out and this one covers the Yorktown class carriers. Like the others in this series, these cover the ship from a modelers perspective. The various kits on the market are covered with in-box type reviews. All known scales and manufactures are covered to give the modeler a good idea of what to expect.

The book is well illustrated with ship plans drawn and rendered from A.D. Baker III. These show the three ships of this class at various times during their careers. The Yorktown and sisters Enterprise and Hornet are well covered in this book. There is even a section featuring some of the best model buildups in the various scales.


There is plenty of historical background and photo's showing the ships in detail to help you in the detailing process.

Conclusions:
A great book for anyone interested in any of the Yorktown class carriers. While the photo coverage is not as detailed as the Classic Warships Yorktown class photo album, the plans and kit reviews help make up for it.

Shipcraft #3 Yorktown Class Aircraft Carriers ISBN 1-86176-220-8 lists for $22.00 and is available in the US from Classic Warships. Check their website for more Ship Craft books or take a look at these upcoming previews.