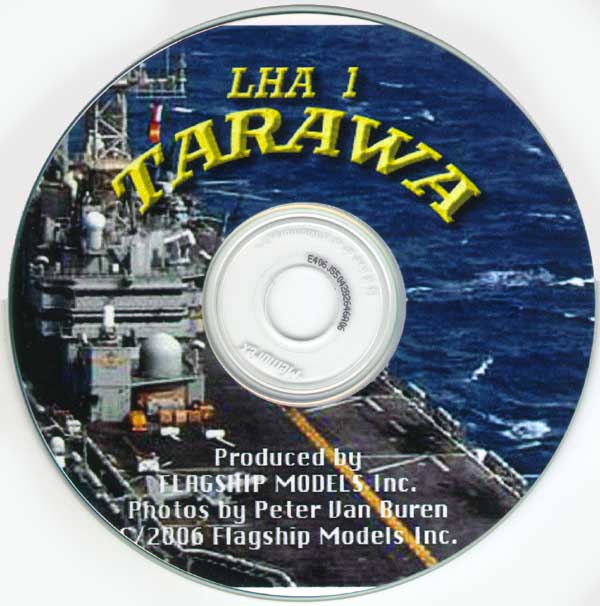 This new CD from Flagship features the photography of master modeler Peter Van Buren on a recent visit to the USS Tarawa. As a model, Peter knows the kind of details we want to see and he did a great job of shooting all those obscure areas of the ship and plenty of detail items that will help you super detail to your hearts content. The images are pretty good and are imbedded in PDF format. It would be nice if a menu had been included for faster navigation, but it's really not hard to double click a file on the CD.
The CD is organized into six separate files with the photos arranged according to the categories below. Sample screen captures of each section are shown below. These are smaller and lower resolution than those on the CD. The 90 pictures on the CD are better, but could have been much larger. Maybe we can get Rusty to pitch in and buy Peter a better camera!
| | | | | | |
| --- | --- | --- | --- | --- | --- |
| Deck Equipment | Flight Deck | Hull Details | Island | Miscellaneous | Weapon Systems |
| | | | | | |
It plays in a standard CD or DVD player and uses Adobe Acrobat to view these files. It can downloaded for free from the Adobe site.
Conclusions: This is CD number FMCD-11 and will give you all the necessary views to super detail your Tarawa or one of her sister ships. I only wish that the images were in a higher resolution. It lists for $19.95 a fair price for this photo tour. It is available direct from Flagship via the website.