Here's another new CD by Flagship Models. This one will teach you how make molds to create resin parts. Rusty White has plenty of experience with molds having recently branched out into resin kits. Like his other CD's this one is in PDF format and includes several pages of text and photos that will guide you through the process.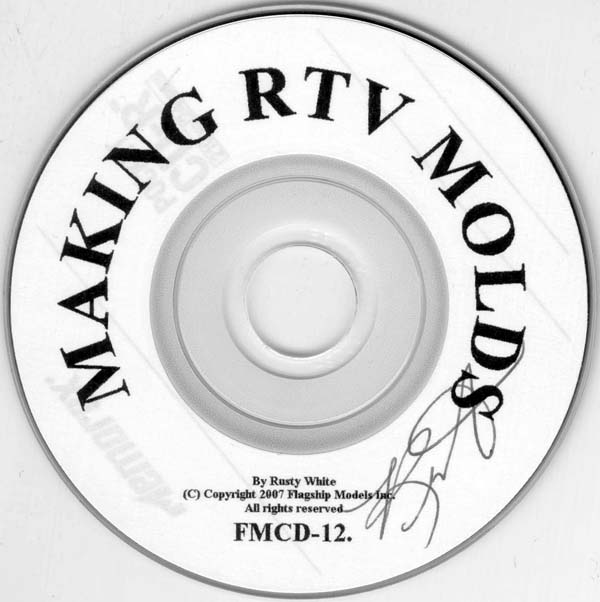 It plays in a standard CD or DVD player and uses Adobe Acrobat to view these files. It can downloaded for free from the Adobe site.
Conclusions: This is CD number FMCD-12 and should give you an insight on how to make your own resin molds. If you have ever wanted to cast your own parts this CD will help you. It lists for $9.95 and is available direct from Flagship via the website.