| | | | |
| --- | --- | --- | --- |
| | IPMS UK SCALEWORLD 2004 at Telford UK | | |
There were many interesting ship models to be seen, both in and out of the competition. I have endeavoured to photograph most of them, apologies for lack of quality due to poor light and reflections off glasscases! On both days at 2pm there was an impromptu gathering of some of the messageboard 'names'. The Saturday gathering was recorded photographically!


from left to right:
back row: Rob, Pedro, Bill Livingstone, Fillipe Ramires, Jim Baumann, Andy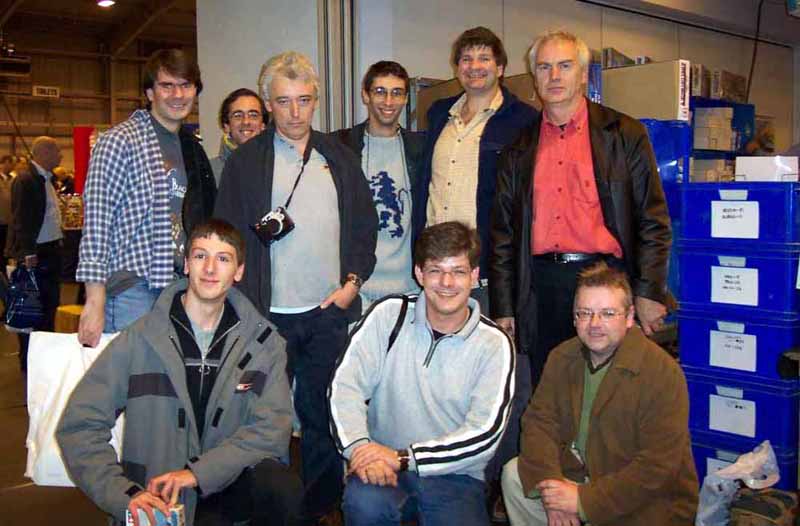 front row: Vlad Ciampan, Guido, Mike McCabe

Patrizio Carlucci of Axis Models visited on Sunday; we will endeavour to photograph him next year....!!

© ModelWarships.com -- -- 11/22/2004